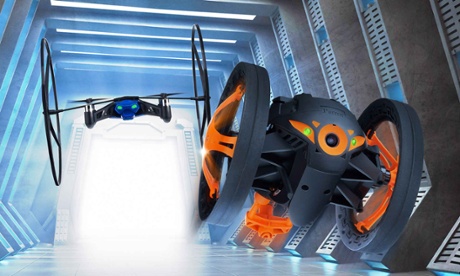 International CES is packed with all kinds of weird and wonderful gadgets, with some of the best being tech-infused toys. Here are some highlights.
Parrot Jumping Sumo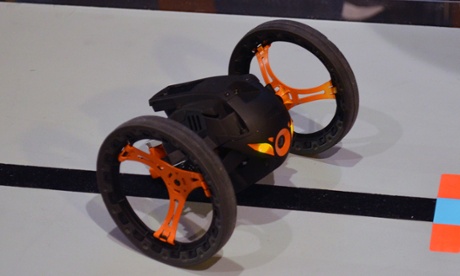 This little two-wheeled robot is controlled by a smartphone or tablet via Wi-Fi, has a camera in its nose and can make 90-degree turns at high speed. But its party piece is the fact that it can jump up to 2.5 feet in the air and always land back on its wheels. It's like a cat robot.
Parrot Mini Drone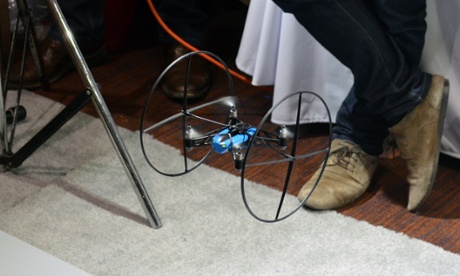 A shrunken version of the Parrot AR drone, this mini drone is small enough to fly around indoors without destroying everything in its way. The flying toy is controlled via a smartphone or tablet over Bluetooth and is highly stable in flight thanks to a kind of built-in autopilot. Add-on wheels make sure it can roll up walls, across the ceiling or along the floor if Top Gun you are not.
Orbotix Sphero 2.0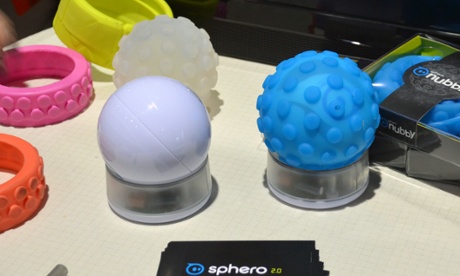 The latest iteration of the Bluetooth connected smartphone-controlled rolling ball is now faster than ever, and can even be kitted out with rubber tread for a better grip.
Orbotix 2b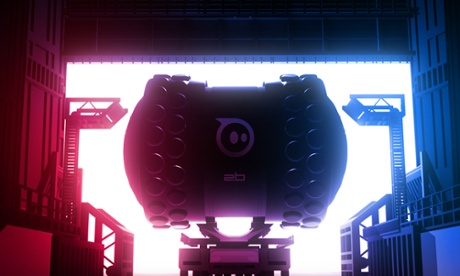 The younger brother of Sphero, 2b takes the control and fun from the ball and creates a two-wheeled speed demon. Controlled by a smartphone, 2b can shoot along the floor at up to 5 metres-per-second, or about running pace, and has an IR camera for a bit of multiplayer battling. Expected to be available by Christmas 2014 for under $100.
Yuneec E-Go Cruiser electric skateboard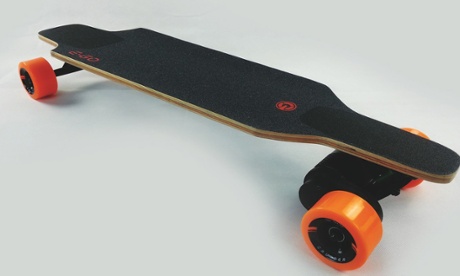 Skateboards still exist, and at CES they get an upgrade with added electricity. This longboard has an electric motor and sends riders flying along the pavement at the touch of a remote-mounted button. The board will manage hills and travel 18 miles on a single charge.
Onewheel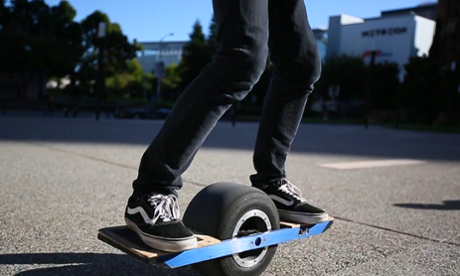 The Onewheel is essentially a single-wheeled Segway, which self-balances a wooden board around its rubber tyre using gyroscopes and accelerometers to produce a smooth ride. It will run for around 20 minutes per charge, and can
be had on Kickstarter right now
for a minimum pledge of $1,200.
Ozobot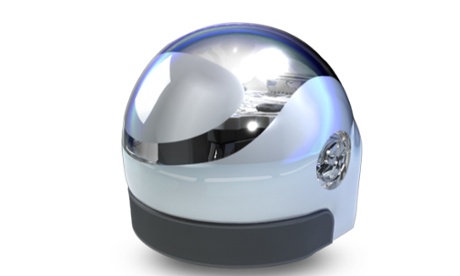 This tiny robot is about the size of bottle cap or 50p coin can recognise codes and sensors it runs over. The codes can be displayed on a mobile device, like a tablet, but also be built into board games and other real-world items.
The Ozobot can be used in games like race tracks or other robot-orientated board games, with lights built into the body to indicate what the little robot is up to. It doesn't do a lot at the moment, but there's a lot of potential for a modern twist on board games here.
for the bigger kids . . .


Withings Aura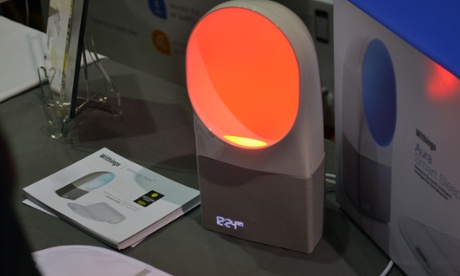 Fitness trackers are all well and good, but what you really need help with is sleeping. Withing's new Aura promises to wake you up with "scientifically validated" coloured light when you're ready in the morning. Looks like an old ship ventilation funnel on the side of your bed, but promises to help you sleep better and wake up feeling refreshed.
Withings blood pressure monitor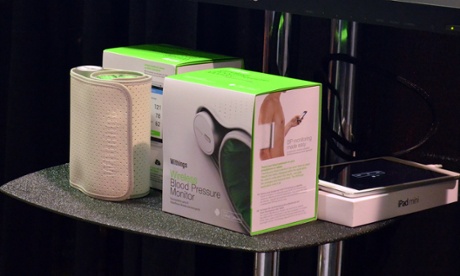 Feeling stressed? Maybe you're dealing with a bad boss trying to make your life hell? Withings has a fancy blood pressure monitor to tell you just how much it is affecting your well being. What you'll do with that information is up to you. Meditation is apparently meant to reduce stress.
Netatmo June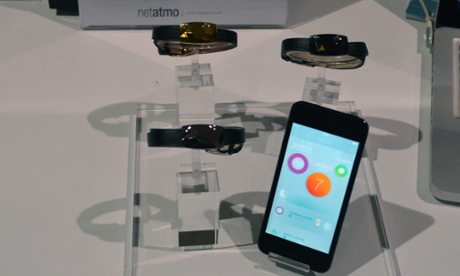 Those of us lucky enough to have seen the sun recently will know how glorious is can be, but this bit of smart jewellery can tell you how much UV exposure you've from harmful rays. It connects to your phone over Bluetooth so you can monitor your tanning progress without that dreaded sunburn rouge.
Tinke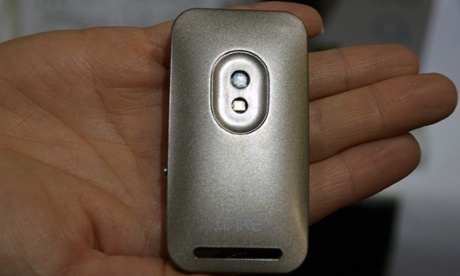 Taking your heart health tracking to the next level, Tinke is a heart rate, blood oxygen level and breathing rate monitor in one, and all it needs is your thumb. It's meant to be able to tell you how fit and healthy you are, but it gave me a clean bill of health and said I was "fresh" when half-dead from jet lag, so accuracy may not be guaranteed.
Kolibree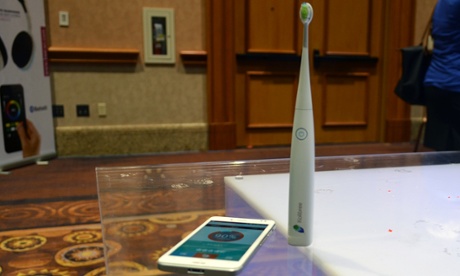 Everything is connected to apps these days, why not the humble toothbrush? Kolibree goes way beyond just tracking brushing time; using an accelerometer and a magnetometer to sense direction, the toothbrush knows how thoroughly you've brushed, whether you've reached all the areas in your mouth and tracks your efficiency. Perfect for those with poor dental hygiene and tracking your kids' efforts.
Tao Wellshell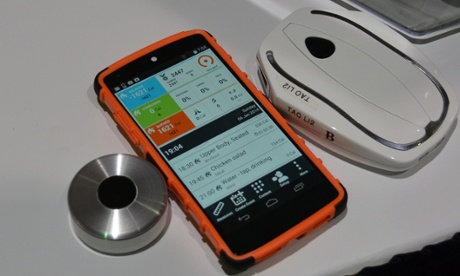 For the most part, fitness trackers just do exactly that - track your movements. The Tao Wellshell takes it to the next level tracking your motions like everything else, but actually integrates into a full workout. Based on isometrics, it measures your compressive power and produces precise workouts using your own muscle strength against you. It can even be used as a game controller for things like
Jetpack Joyride
.

FitBug Orb and Kik Plans
The FitBug Orb, released last year, makes fitness trackers more affordable at under £50. Now FitBug has released bespoke "Kik Plans", which are workouts designed with specific purposes, such as improving a woman's stomach tone after having a baby - all tracked through the Orb and FitBug's website.
Wellograph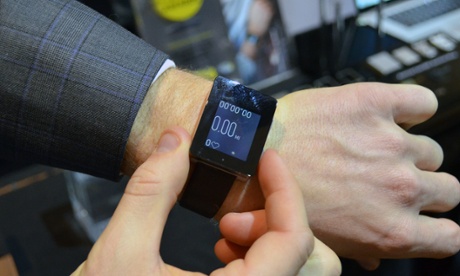 A fitness watch with a strange name, this thing has a heart rate monitor on the back and tracks your motions. It lasts two weeks on a two-hour charge and has a sapphire crystal face protecting an OLED screen that shows your what you've been up to for the last couple of months. Of course, it'll also connect to smartphone apps for more detail. The creator thinks its smart enough to pull double duty as a dress watch too.
Notch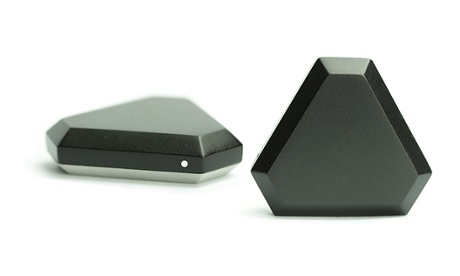 A new modular approach to fitness tracking, the Notch system links up to 10 sensors mounted around your body tracking individual motions. The collected data can tell you how your body is moving and track complex motions like kicking a football or serving in tennis, allowing sports people to analyse and improve their technique.
RunPhones and RunPhones Intensity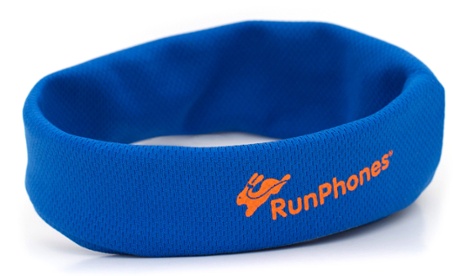 Running is, for most people, dull. Listening to music helps pass the time and keep your mind off your pounding feet and aching lungs. RunPhones integrate a set of headphones into a comfy headband that won't move or come lose when you're really going for it. The new RunPhones Intensity has a built in player too with music and an integrated personal trainer who barks out motivation for 10-minute high intensity workouts.
LG Lifeband Touch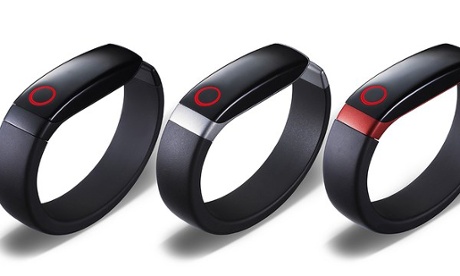 Electronics giant LG has also decided it wants a slice of the fitness-tracking market. Its Lifeband Touch tracks your activity like a Nike Fuelband, but includes a touch-sensitive screen on the top of the band. It connects via Bluetooth to a phone and LG's fitness app, but will also display notifications for calls and text messages and control music playback on your smartphone.
LG Heart Rate Earphones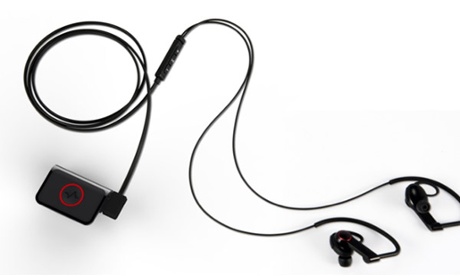 Coupled with the Lifeband, LG unveiled a pair of earphones that measure your heart beat in your ears while playing you music as you work out. They connect to the Lifeband for more information, as well as your phone.
Pebble Steel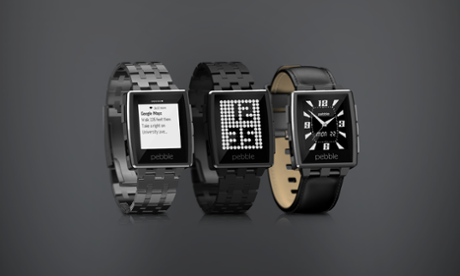 The Pebble smartwatch has been one of the best selling smart wearables since it successfully achieved funding on Kickstarter and went on to sell over 300,000 watches. Now its been given a new metal case – brushed stainless steel or matte black – and a charging indicator light.
Razer Nabu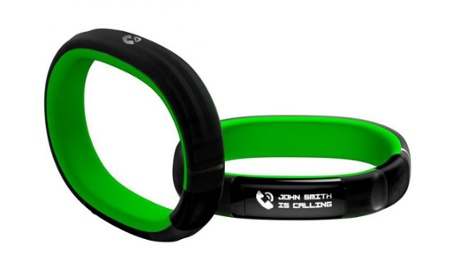 Gaming peripheral and laptop maker Razer has released a fitness tracker and smartwatch. The Nabu tracks your motions like most fitness bands with an accelerometer and altimeter, but has two small OLED screens, one for notification icons and one scrolling text screen for messages, emails and other text notifications.
Sony SmartBand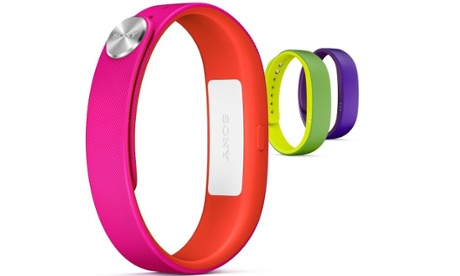 A bit more than just a fitness tracker, the SmartBand "offers life empowerment by logging daily activities". It tracks your motions like any other activity monitor, but also logs things like the music you listened to and where you've been via the Lifelog Android smartphone app so you can quantify your life in even more ways.
Intel Smartwatch
Intel's new prototype smartwatch integrates a full phone into a watch, not simply relying on a smartphone like most other smart watches, including the Samsung Galaxy Gear and Sony Smartwatch 2, for connectivity.