Ten celebrities who don't care about the dollar: Proof the dollar is safe after all



You can pay them in dollars, euros, pounds sterling. Whatever.

Two days ago the big dollar doom story making the business press circuit was Brazilian supermodel Gisele Bundchen's reported refusal to accept payment for her services in dollars. Turns out that reports that Gisele wants to be paid in euros are "false" according to Anne Nelson, Bundchen's manager. Nelson's take: "Some idiot in Brazil reported something just to make news." Of course, no one fact-checked the story before reporting it. We didn't either, and repeated the eye catching falsehood in our News piece

Mark to Model?

Today

CNBC sets the record straight

. While the picture of Bundchen in the original story is provocative, the image used in the CNBC correction is far less so, which fact explains why the first story took off in the first place: business press readers like to look at pictures of attractive women and writing a made-up story around a picture is little more than a cheap ploy to drive readership and site traffic.

As penance for our journalistic lapse, and as a cheap ploy to drive readership and site traffic, we offer the following set of ten celebrities who are rumored (by us) to not care how they are paid, complete with gratuitous images, naturally. Warning: even though we got these by surfing google images with "Safesearch" turned on, the result may be offensive to some and not work safe, depending on where you work. You've been warned.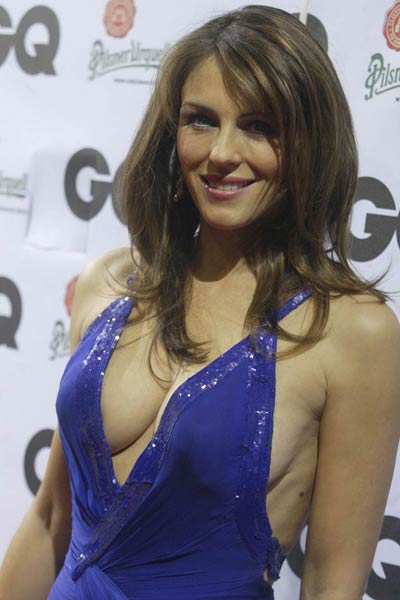 We start our story on celebrity interest in the dollar with model Liz Hurley. We did not reach her to ask if she cares about getting paid in dollars or not. We are guessing that she does not, primarily because she lives in the UK and gets paid in pounds sterling.
Actress Lindsay Lohan might care if she's paid in euros instead of dollars, but it's hard to say because we were not able to talk to her about it. However, anyone who reportedly sends out an email containing a message like the following is unlikely to be "currency aware."
"So ... 3 hours of pole dancing and bruised. everywhere ... I mean we're talkin' like, UPPER AND INNER THIGH ACTION-bruised ... like a walking black-and-blue mark. I mean really though, really, I didn't know it was actually possible to have bruises in such areas of the body. Strippers dude, I tell you, I really respect the ****s now ... I'm not gonna lie to ya."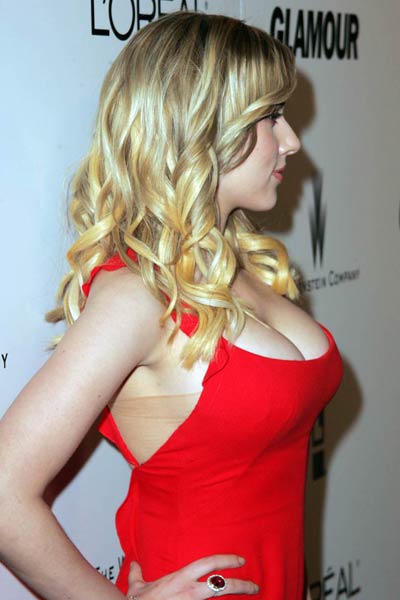 iTulip was also unable to reach actress Scarlett Johansson to confirm the rumor we're starting that she does not care if she's paid in dollars or euros. Johansson, whose screen credits include "The Black Dahlia," "Lost in Translation" and "Match Point," wants to be appreciated for her brains not her bod, according to an interview in Esquire. Who doesn't? Paris Hilton, that's who.
Hilton was also unreachable for comment by our large staff of fact checkers on the rumor that she does not care if she is paid in euros for doing whatever it is she does all day. But if we were able to extract a comment from her she'd probably say something like, "Euros? I like them. They dress well and they're always very nice at parties."
Miss USA Tara Conner is reportedly out of rehab but the experience probably hasn't improved the chance that she does not care how she is paid for endorsing various products. Only her manager knows for sure, and we were unable to get him on the phone.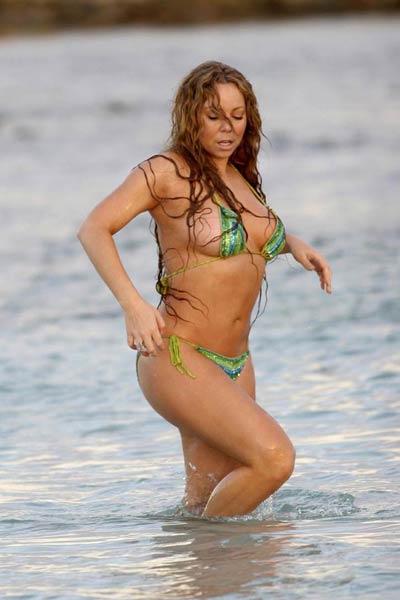 Grammy winning singer Mariah Carey gets paid in dollars–lots of them. And that's just fine with her, we hear.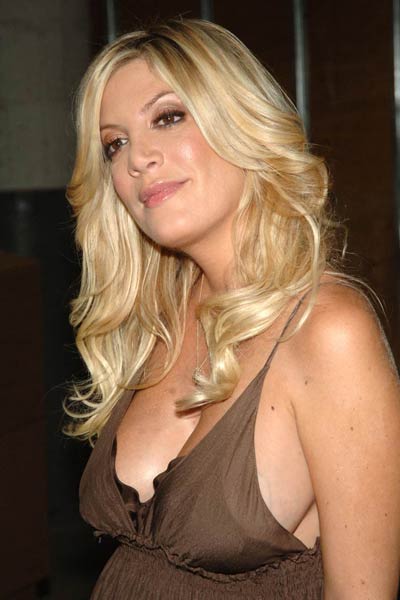 Actress Tori Spelling doesn't get paid as much as a the big stars do, so you'd think she'd worry more than other high paid celebs about the future purchasing power of the relatively small number of dollars that are deposited into her bank account, but apparently she doesn't. If she did, wouldn't she say so? But she hasn't as far as we know.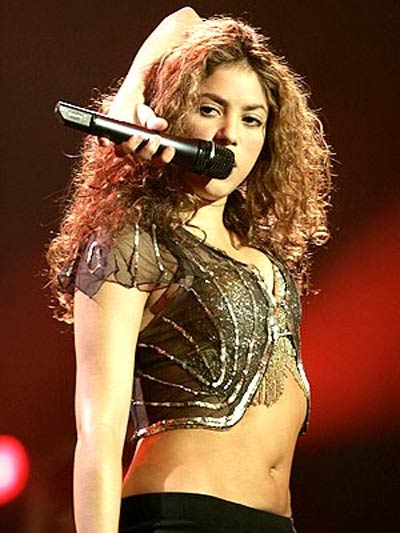 Rumor has it that singer Shakira is no more particular about the currency used for payment of the fees she charges than she is about how to hold a microphone.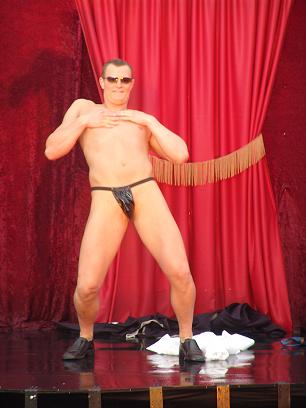 The Counsel of the Politically Correct advised us to include at least one gratuitous male image and make up something to say about him. We'd guess male stripper Jacob doesn't care if you stuff dollars or euros into his shorts, but you'd have to ask him yourself.
As an added bonus, we didn't ask the makers of this parody of Shakira if they care about the dollar because if they are posting free videos on YouTube they apparently don't care if they get paid at all.
There you have it. Proof that celebrities don't care about the dollar. Now stop looking at the pictures and get back to work!