Re: Output Gap Trap escape doubtful as BEA revises GDP down, again
Quick update on the analysis in progress, hopefully near completion. We come to the inescapable conclusion that the U.S. needs and will get an output surplus of 10% per year for several years with inflation to match.
We start by asking whether maybe, as Larry Summers and friends say, we can borrow our way out of our Output Gap Trap the way we did in the 1940s?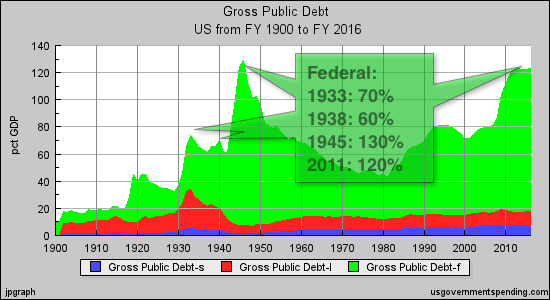 Problem is, we are already where we were at the peak of WWII stimulus in terms of federal government spending, yet we have not yet even started to get out of our Output Gap Trap. Most of the spending is unproductive.
This time around U.S. economic policy makers have managed to engineer stagflation, as I predicted they would in my book
. A persistent output gap has not kept inflation from rising toward a level unfriendly to FIRE Economy interests, north of 2% as the Fed furiously works at asset price inflation.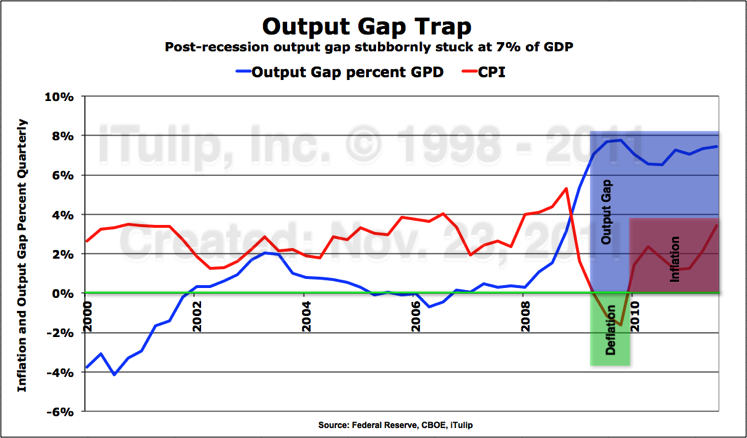 We have the deficit spending part of the post-credit bubble reflation program down, but are missing the essential ingredient: inflation.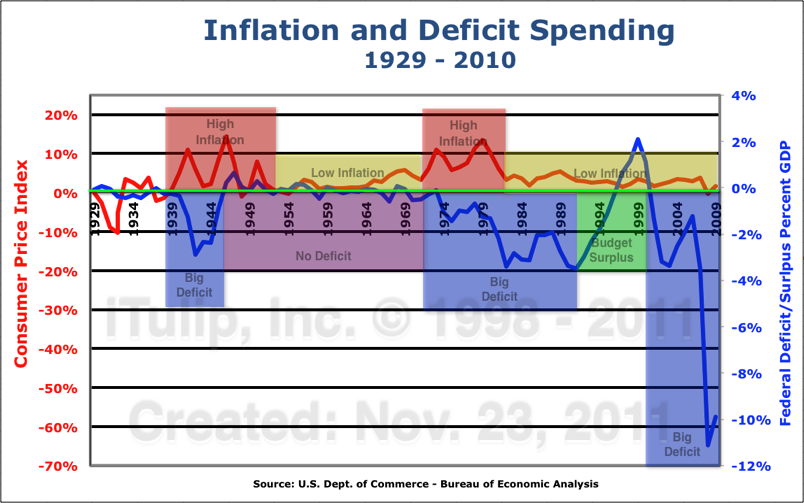 The deficit/inflation economic policy combo pack is the ultimate output gap closer. Deficit spending without inflation will never close an output gap -- just ask the Japanese -- but it leaves the creditor class intact.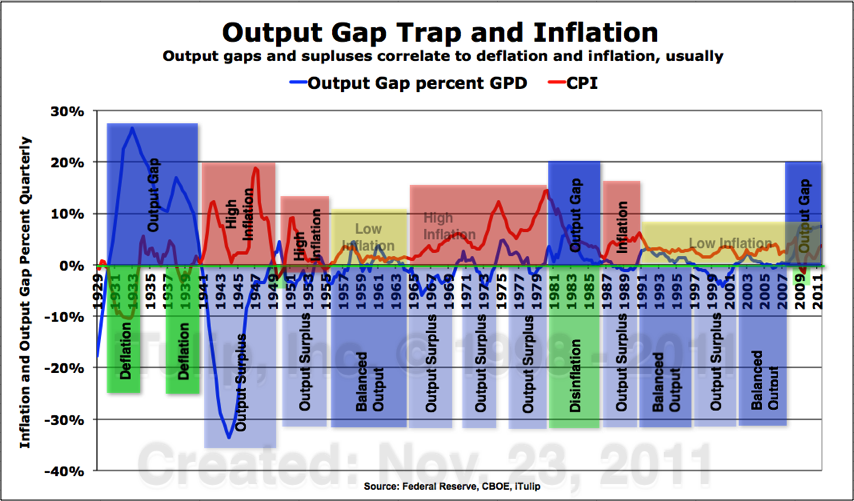 What our economic policy makers need is an external driver for policies that produce both an output surplus and politically justifiable inflation. We investigate several scenarios.