http://www.theregister.co.uk/2013/03..._costs_comedy/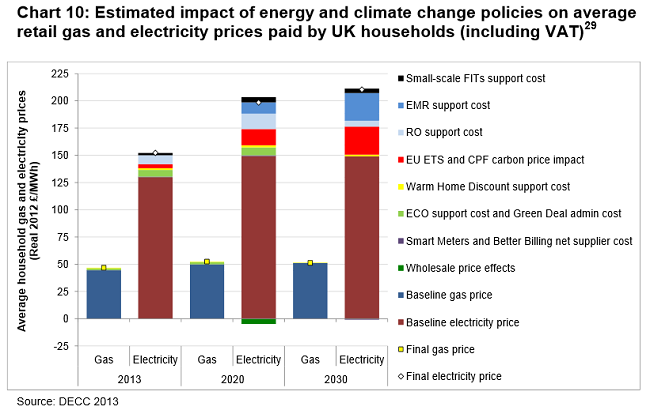 The blue and brown bars are what you would pay without green intervention. The rest is thanks to the greens.
...
Electricity network costs have increased by around 20% in real terms since 2008.
...
The cost of transporting electricity to consumers has increased due to ... new generation capacity being connected ...
As I've noted repeatedly - the high cost of present and near-future PV, as well as wind, forces up prices overall not just through the direct electricity cost of feed-in tariffs plus installation subsidies, but also through the effects on the transmission network.
The graph above - which is from the UK Climate Change ministry, not some 'evil' oil company - shows that the effects of CO2-climate change alarmism on energy prices are quite real.