The documentary divided into twelve parts tells the story of how debt combined with political corruption impoverished a nation that was once so rich that the expression "Wealthy as an Argentine" was once in common use throughout the world.
When the USA took on trillions in debt starting in the early 1980s, did we enter a Dante's hell as Argentina did when it took on its debt under a military dictatorship in the 1970s? Is it only a matter of time before US debts lead inexorably to currency crisis, inflation, and political chaos? The story will strike North Americans as uncomfortably familiar.
Part I
Part II
Part III
Part IV
Part V
Part VI
Part VII
Part VIII
Part IX
Part X
Part XI
Part XII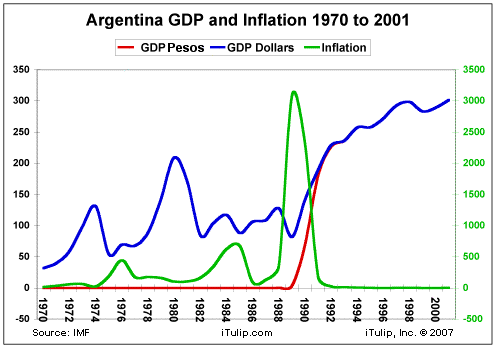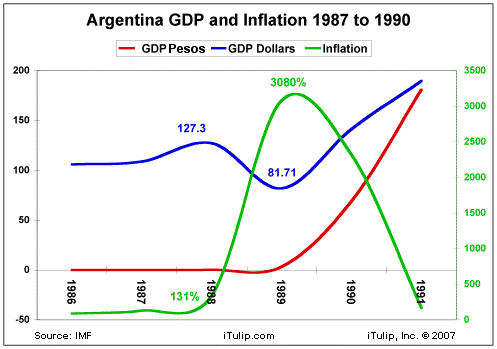 See also:
Argentina and the U.S. - Troubling similarities
iTulip

Select

: The Investment Thesis for the Next Cycle™
__________________________________________________


To receive the iTulip Newsletter or iTulip Alerts, Join our FREE Email Mailing List

Copyright © iTulip, Inc. 1998 - 2007 All Rights Reserved


All information provided "as is" for informational purposes only, not intended for trading purposes or advice.
Nothing appearing on this website should be considered a recommendation to buy or to sell any security or related financial instrument.
iTulip, Inc. is not liable for any informational errors, incompleteness, or delays, or for any actions taken in reliance on information contained herein. Full Disclaimer