Obama kicks off
Computer Science Education week
with this national address...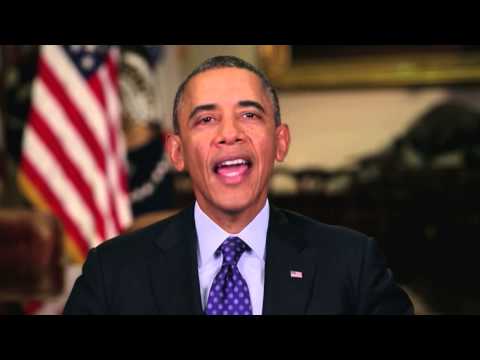 As if software programming outsourcing wasn't already guaranteeing a future of depressed wage levels for 1st world software programmers (I've recently hired an Indian software programmer with a Masters degree to build some software that was quoted to me by North American firms at 10x the price), now that 'everyone should learn to code' campaign is endorsed by Obama himself, it will be interesting to see how this plays out in a few years. Obviously the future is about computers and companies who use them well and in innovative ways, from that perspective, this endorsement makes clear sense; however, from a wage earning perspective for software programmers, I wonder if they are going to become a janitorial-like commodity.
An experienced IT consultant whom I once worked with side by side once told me, if you want to make higher wages, you have to work with systems that are very expensive and not easily available to the average person. He was making reference to Mainframe systems back from the day and the bleeding edge VoIP deployment we were working on at the time; however, this certainly applies to my field of IT networking - where an enterprise class data center router still costs 1/4 million dollars and is fairly complex to operate properly. Yes you can now buy cheaper Cisco routers that do 90% of the same functionality, but they are still in the low-thousands vs a $200 computer and free programming software. Programming, I would argue, is quite a bit more complex than what I do for a living at present; however, because it has become commoditized and has a very low cost to entry to learn, on average, programmers are paid less than network engineers, and I'm wondering if that gap isn't about to widen even further in the coming years with USA pushing for more coders and every other country trying to build their own Silicon Valleys.
Hey... even Shakira is endorsing computer programming... LOL!
Source:
http://news.cnet.com/8301-30977_3-57...-code-podcast/
(partial quote)...
It's pretty unusual to see an issue supported by President Obama and House Republican Majority Leader Eric Cantor -- as well as Apple and Microsoft -- but they're all backing Hour of Code, which aims to get 5 million students in 33,000 classrooms around the world to learn at least one hour of computer science this week.
Sponsored by Code.org, the effort features entertainers Shakira, Ashton Kutcher, and Angela Bassett and athletes Chris Bosh, Warren Sapp, and Dwight Howard in videos supporting this cause. Tech luminaries including Bill Gates, Mark Zuckerberg, Google's Susan Wojcicki, and the late Steve Jobs also weigh in with messages on the importance of learning to code. Click here to view them.
During the course of the week there will be Hour of Code Learning events at every major Apple store in the U.S. along with all 51 Microsoft retail stores. This is also Computer Science Education Week. In a recorded interview (scroll down to listen), Code.org co-founder Ali Partovi said that "only 5 percent of U.S. schools teach computer science today, and that number is down from where it was 10 years ago." He said that computer science education peaked around 2003/2004 for a variety of reasons including budget along with state education standards. "In the vast majority of U.S. states computer science does not count toward graduation. It counts as an elective." As money gets tight, schools are cutting computer science along with art and music.