Re: NSA whistleblower Edward Snowden: 'I don't want to live in a society that does these sort of things'
Just wanted to share this comedic yet prognostic video... from Sep 2012. The main concern I have about conspiracy theories, is when they become conspiracy FACT.
"
Hindsight shows that many figures guilty of 'thought crime', turned out to be luminaries and heroes, before their time (i.e.Galileo, Nelson Mandela, Rosa Parks). But if a surveillance state had reigned then, in this form and design, just think of all the progress we may have all been denied. Could lobbies for women's or gay rights have appeared and thrived? Would revolutionary ideals have materialized? Would science have pioneered or even survived... if every word had been monitored by thought police and spies? [Government spying on its citizens] doesn't protect our safety, but protects the status quo."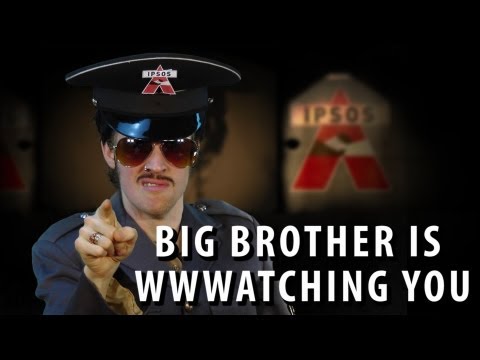 and the epic followup (warning: foul language, and questionable rap skills)