I conducted an informal survey of friends and family over the last few days, most of whom voted for Obama and rank themselves supporters.
It seems that at least here in Massachusetts, there are quite a few
regular
people that "lost a lot of respect for Obama."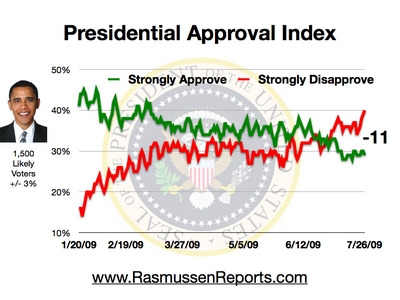 http://www.rasmussenreports.com/publ..._tracking_poll
I'd wager the recent evening off period of this index is over.