DJIA under 8000 in 2008? Who could have known?
The following two sets of charts compare our March 2006 and December 2007 forecasts with November 2008 actuals.
March 2006 we forecast the DJIA to revert to an inflation-adjusted mean 50% or more lower than current levels. December 2007 we forecast a 40% decline in 2008.
Friday we'll tell you how we did it and what we think it means.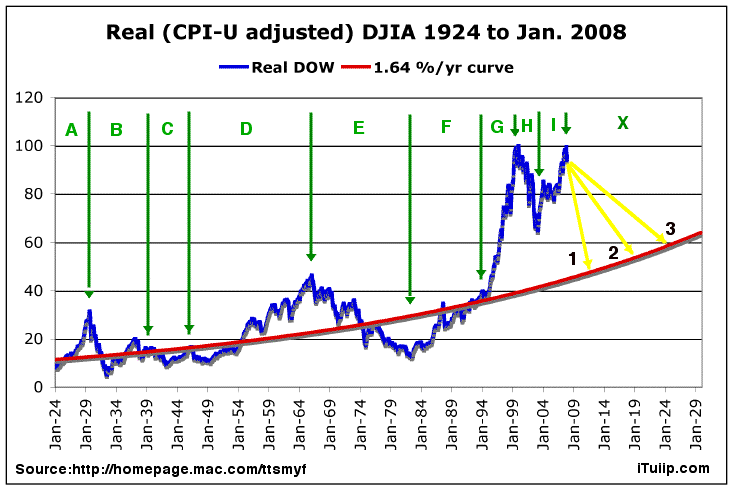 Chart above shows iTulip reversion to the inflation-adjusted mean forecasts (yellow lines) March 2006
1. Worst cast
2. Moderate case
3. Best cast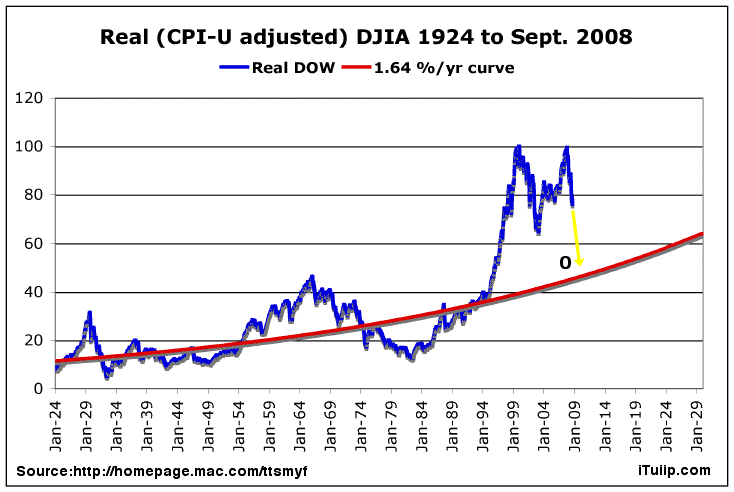 Actual Nov. 2008: Worse than our 2006 worst case forecast. Call it:
0. Worst, worse case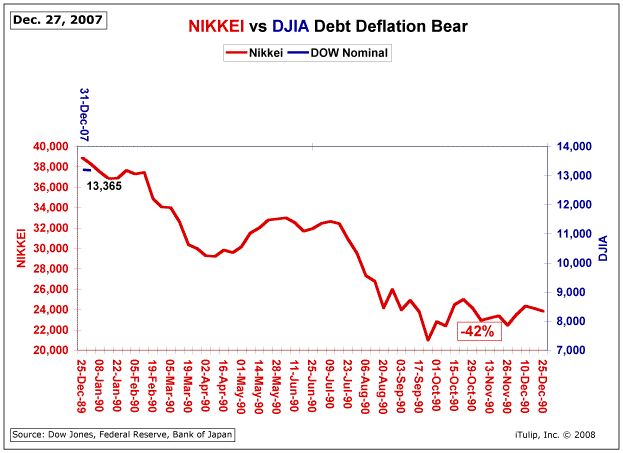 Chart above shows iTulip forecast Dec. 27, 2007 for the US stock market in 2008 (Debt Deflation Bear Market $ubscriber)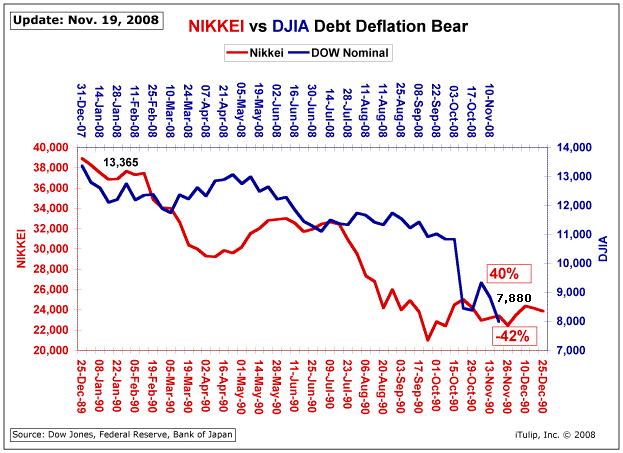 Same chart updated for the stock market today, Nov. 19, 2008
So much for efficient markets.
iTulip

Select

: The Investment Thesis for the Next Cycle™
__________________________________________________
To receive the iTulip Newsletter or iTulip Alerts, Join our FREE Email Mailing List
Copyright © iTulip, Inc. 1998 - 2007 All Rights Reserved
All information provided "as is" for informational purposes only, not intended for trading purposes or advice.
Nothing appearing on this website should be considered a recommendation to buy or to sell any security or related financial instrument.
iTulip, Inc. is not liable for any informational errors, incompleteness, or delays, or for any actions taken in reliance on information contained herein. Full Disclaimer