The
registered member
who posts an "I remember when iTulip..." story here with an estimate of the date and time–down to the second–which is closest to when the iTulip.com sitemeter actually reaches a count of 6,666,666 visitors wins one of these...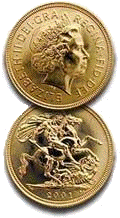 British Sovereign .2354 oz
Posting format:

"I remember when iTulip..."

"Will reach 6,666,666 on February X at XX:XX:XX EST."

Registered members get one post with one estimate. Post cut-off time is 12PM EST, February 21. Edited posts will be disqualified.